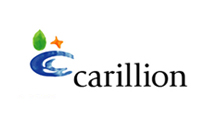 Carillion rail were instructed to change an Electrical Power supply from Old Oak Common Feeder feeder station 1 (which is controlled by Rugby ECR) to Old Oak Common feeder Station 2 (which is controlled by Romford ECR) on the Crossrail West OOCPA project. Having known A&M Electricals for a number of years, I knew they had the experience, knowledge and expertise to assist Carillion in carrying out this complex piece of work. The price was extremely competitive, and the on site teams were excellent.
A&M Electricals knew the time constraints, and not once did any of the guys complain about staying on site to ensure the work was delivered and completed on time.
I have no hesitation in endorsing A&M Electricals as a capable, safety conscious and technically sound High Voltage Electrical Contractor for any project works that you are considered for on the railway.